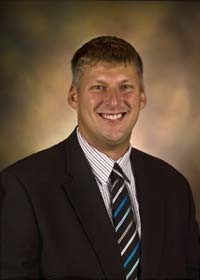 Welcome to my website. My company believes that good financial decisions don't have to be confusing. I can provide simple, proven techniques that can help you make the most of your money and help achieve more of your financial goals.
This site will not only introduce you to my company philosophy and services, but it will also offer a wealth of educational materials, articles, newsletters, calculators, and other tools -- all designed to keep you up-to-date on financial issues, strategies, and trends. This educational material is updated frequently, as is our calendar of events, which lists upcoming financial workshops that you may want to attend.
If you have any questions or want to schedule a complimentary meeting to discuss your specific questions, you can e-mail me.
This article explores the complex web of federal and state tax and employment laws that determine how businesses must classify workers.

The difference between a money-losing business and a hobby matters at tax time. This article presents IRS criteria for making the distinction.

A survey of workers and retirees yielded three key findings that may prove helpful in planning for retirement. Find out more.

Balancing stocks and bonds can be a central part of building an investment portfolio. Find out how balanced funds follow a similar strategy.