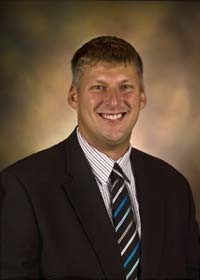 Welcome to my website. My company believes that good financial decisions don't have to be confusing. I can provide simple, time-tested techniques that can help you make the most of your money and help achieve more of your financial goals.
This site will not only introduce you to my company philosophy and services, but it will also offer a wealth of educational materials, articles, newsletters, calculators, and other tools -- all designed to keep you up-to-date on financial issues, strategies, and trends. This educational material is updated frequently, as is our calendar of events, which lists upcoming financial workshops that you may want to attend.
If you have any questions or want to schedule a complimentary, no obligation meeting to discuss your specific questions, you can e-mail me.
Discover what to look for in a balanced mutual fund and learn how this type of fund might be used in a portfolio.

This article looks at why the dollar is surging and how the strong dollar may affect U.S. consumers, businesses, and the broader economy.

Explore some key retirement plan contribution limits and various tax deduction, exclusion, exemption, and threshold amounts for 2022.

Find out more about how Americans with Disabilities Act requirements and guidelines may apply to your premises and websites.
How much do you need to save each year to meet your long-term financial goals?

How much life insurance would you need to produce a sufficient income stream for your family?

Use this calculator to estimate the cost of your child's education, based on the variables you input.

This calculator can help you estimate your annual federal income tax liability.