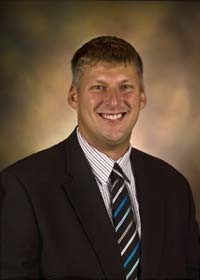 Welcome to my website. My company believes that good financial decisions don't have to be confusing. I can provide simple, proven techniques that can help you make the most of your money and help achieve more of your financial goals.
This site will not only introduce you to my company philosophy and services, but it will also offer a wealth of educational materials, articles, newsletters, calculators, and other tools -- all designed to keep you up-to-date on financial issues, strategies, and trends. This educational material is updated frequently, as is our calendar of events, which lists upcoming financial workshops that you may want to attend.
If you have any questions or want to schedule a complimentary, no obligation meeting to discuss your specific questions, you can e-mail me.
Lower tax rates and asset values may make now the time to consider a Roth conversion. This article outlines the rules and potential benefits.

Optional riders that add living benefits to annuities might help retirees address two financial risks: outliving their savings and paying for long-term care.

Temporary crisis relief legislation makes it easier to access retirement account funds and extends paid leave for workers at some small businesses.

While standard home and auto insurance may cover personal liability, a personal umbrella policy can help add an extra layer of protection.