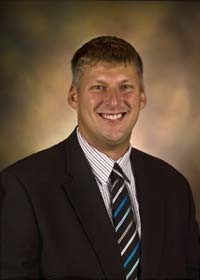 Welcome to my website. My company believes that good financial decisions don't have to be confusing. I can provide simple, proven techniques that can help you make the most of your money and help achieve more of your financial goals.
This site will not only introduce you to my company philosophy and services, but it will also offer a wealth of educational materials, articles, newsletters, calculators, and other tools -- all designed to keep you up-to-date on financial issues, strategies, and trends. This educational material is updated frequently, as is our calendar of events, which lists upcoming financial workshops that you may want to attend.
If you have any questions or want to schedule a complimentary, no obligation meeting to discuss your specific questions, you can e-mail me.
Some analysts believe foreign stocks may be poised for a comeback. Read about opportunities and risks involved with international stocks.

As more states increase the minimum wage, small businesses may start feeling the economic impact. Read this article for some coping tips.

This article offers a strategy that may help address sequence risk — the danger of poor investment performance at the outset of retirement.

2020 market turbulence underscores the importance of reviewing an investment portfolio. These five steps could help keep it on track.