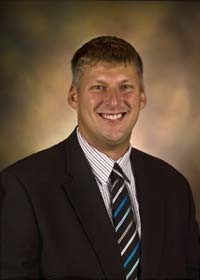 Welcome to my website. My company believes that good financial decisions don't have to be confusing. I can provide simple, time-tested techniques that can help you make the most of your money and help achieve more of your financial goals.
This site will not only introduce you to my company philosophy and services, but it will also offer a wealth of educational materials, articles, newsletters, calculators, and other tools -- all designed to keep you up-to-date on financial issues, strategies, and trends. This educational material is updated frequently, as is our calendar of events, which lists upcoming financial workshops that you may want to attend.
If you have any questions or want to schedule a complimentary, no obligation meeting to discuss your specific questions, you can e-mail me.
Millions of U.S. workers voluntarily left their jobs in 2021. Here are some things to keep in mind if you're considering quitting.

This article looks at the types of projects funded by green bonds, some current trends, and the potential benefits and risks for investors.

U.S. business owners who spent money to develop new products or improve existing products or trade processes may qualify for the federal R&D tax credit.

The Consolidated Appropriations Act, 2021, included several provisions affecting financial aid and education. Learn more.